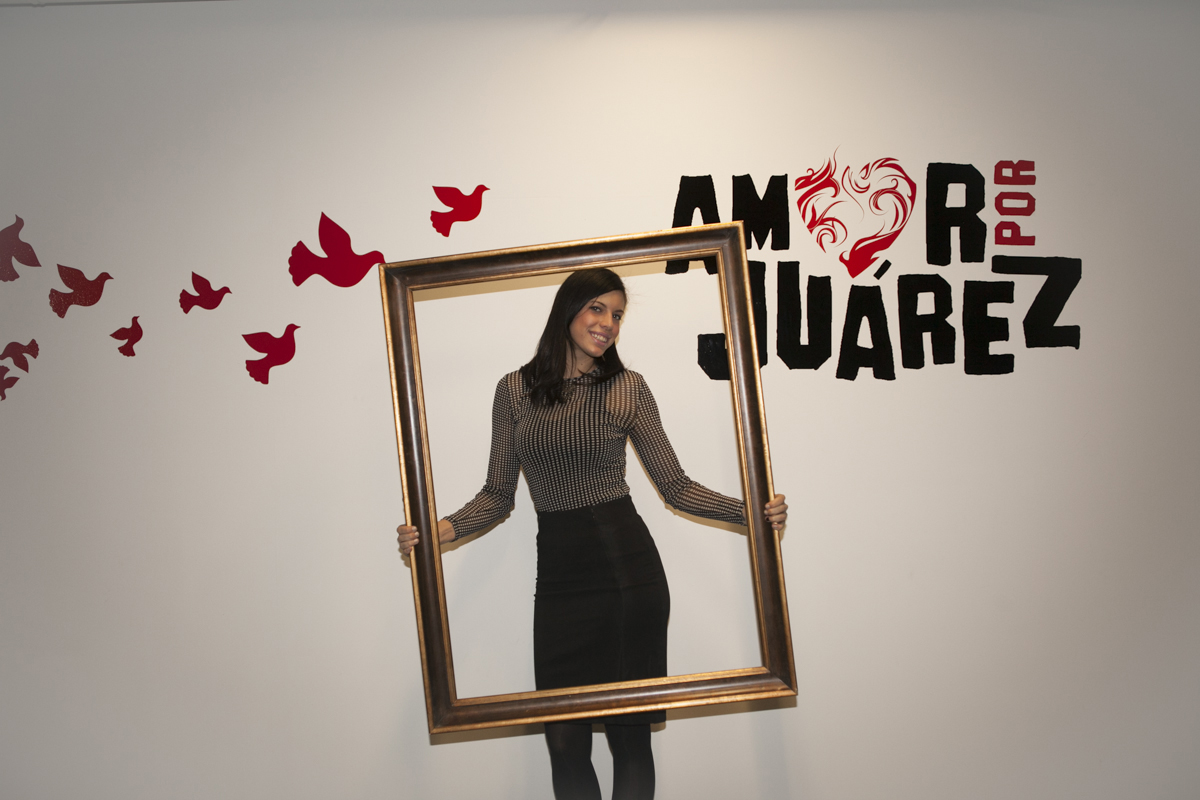 Amor Por Juarez 4th Annual Auction.
Amor por Juarez will be hosting its 4th Annual Art Auction on December 4th at 7pm in the Sotoa Building located at 500 W Overland in Downtown El Paso, Texas. The purpose of this auction is to raise funds for the operation of its various programs to help the youth of Juarez by leading them away from a path of violence and corruption and instead preparing them to be productive members of the society with a hopeful future. The cost per ticket is a $50 donation, complimentary hors d'oeuvres and beverages will be provided.
More than 90 art pieces by local established and emerging artists with relations to the artistic and cultural scene in Juarez-El Paso will be auctioned. Among participating artists are: Aideé Lara, Alejandro Morales, Alfredo Espinoza, Appolonia Roldán, Arturo Damasco, Brian Wancho, Briseida Ochoa, Carla Zabalegui, Christian Nassri, El Mac, Fausto Gómez, Francisco Delgado, Gabriel Díaz Villalobos, Gaspar Enriquez, Gloria Castillo, Guillermo Guiraga, Harry Sanchez Jr, Ignacio Mendoza, Jaime Fernández (Tatho), Jason Lucero, Jellyfish, Jesus Cimi Alvarado, Kim Bauer, Laura Turón, Liliana Estrada, Los Dos, Luly Sosa, Luz Galván, Manny Madole, Marco Sanchez, Margarita Cabrera, Miguel A. Aragon, Montse Trejo-King, Paola Rascón, Peter Svarzbein, Philip Ray Ladd, Rachelle Thiewes, Raul Gonzalez III, Ricardo Chavarria, Sarah Mays, Sebastián, Staphany Garnica, Stefan Falke, Suzi Davidoff, Therese Bauer, Thomas Knowles, Tomás Contreras, WERC, Yahir Horey Silva and Zeque Penya.
This event will also serve as a fundraiser to help our sponsored artist Hope Riot get her music out to a national market. She will perform live during the event. Hope Riot is an experimental vocal project born and bred in El Paso, Texas. A blend of hypnotic vocals and heavy bass lines, she takes her inspiration from the local desert landscape and deep culture of our hometown. She has just begun recording a full-length LP at Sonic Ranch in our very own Tornillo, Texas; not only is it the highest quality facility in our region, but also the world's biggest residential recording studio.
For more information or to purchase your ticket all us at (915) 730-3800 or e-mail us at info@amorporjuarez.com