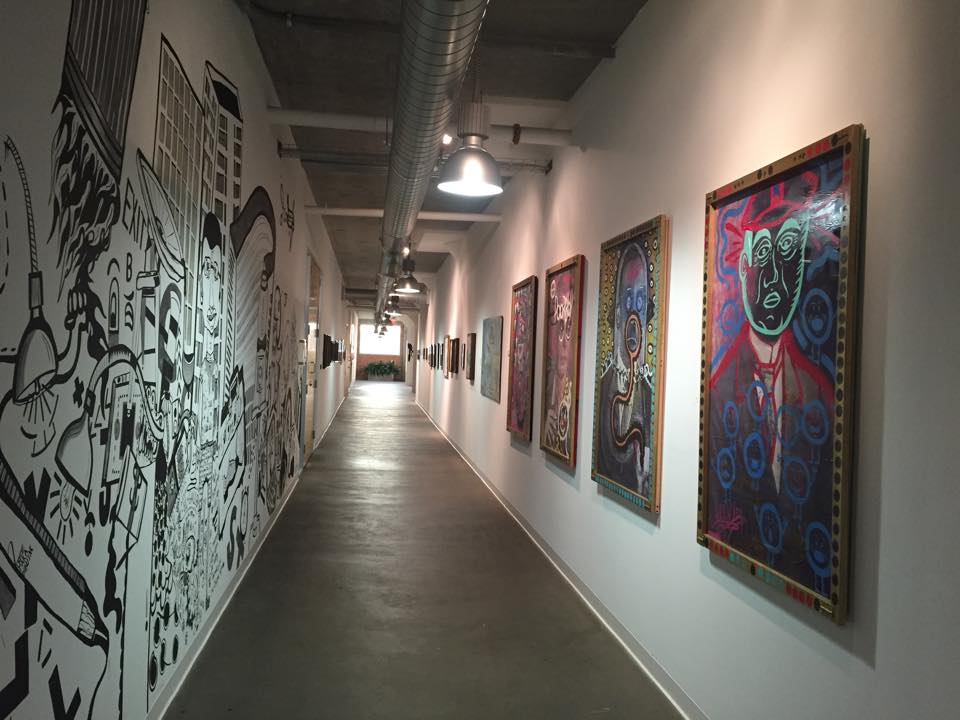 Fourth Annual Art Auction
On December 4th 2014, Amor por Juarez hosted its 4th annual auction to raise funds for the operation of its various programs. More than 70 pieces of various disciplines such as painting, photography, sculpture and printmaking by artists with relations to the artistic and cultural scene Juarez-El Paso were auctioned. Among participating artists are: Jesus "Cimi" Alvarado, Kim Bauer, Therese Bauer, Margarita Cabrera, Gloria Castillo, Tomas Contreras, Arturo Damasco, Francisco Delgado, Gabriel Diaz, Los Dos, Gaspar Enriquez, Stefan Falke, Luz Galvan, Staphany Garnica, Raul Gonzalez the Third, Guillermo Guiraga, Aideé Lara, Jason Lucero, Sarah Mays, Ignacio Mendoza, Christian Nassri, Briseida Ochoa, Paola Rascon, Appolonia Roldan, Horey Silva, Sebastian, Harry Sanchez Jr., Marco Sanchez, Luly Sosa, Peter Svarzbein, Montse Trejo-King, Laura Turon, Brian Wancho, Carla Zabalegui, among others.
In addition, Hope Riot performed live during the event. Hope Riot is an experimental vocal project born and bred in El Paso, Texas. A blend of hypnotic vocals and heavy bass lines, she takes her inspiration from the local desert landscape and deep culture of our hometown. She has previously worked with producers such as Milo Froideval (Julieta Venegas, Ely Guerra, Molotov), Dave Sitek (of TV on the Radio), and most recently, indie rock legend David Garza. She has just begun recording a full-length LP at Sonic Ranch in our very own Tornillo, Texas; not only is it the highest quality facility in our region, but also the world's biggest residential recording studio. With your help we can help get this young artist's music out to a national market.