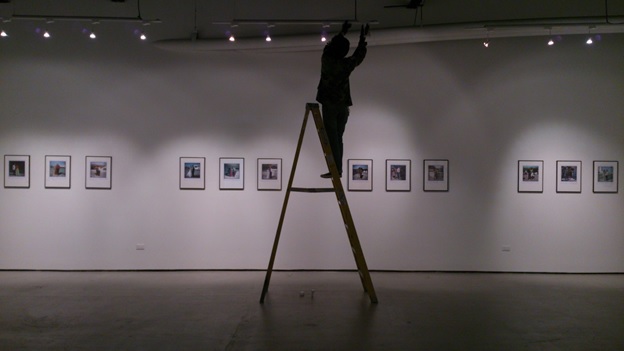 Charla sobre Marido y Mujer: Retratos en los matrimonios colectivos
Febuary 20, 2015
The images of this show become a historical document loaded with an aesthetic that conveys the essence of the couples of Juarez, taken during 2012-2014 they show the border migration dynamics through the intersection of ideas resulting in visually distinctive couples: couples elderly, youth, workers, etc.
The approach to the photographic subject is governed by its simplicity. Pictures taken from the front and full-body, Mireles shows interest to establish a direct dialogue between the couples and the camera and get all the expressive potential possible.
These portraits not only immortalized the day when a couple decides to marry but through this event have a part of the history of the city linked to immigration and social dynamics. Much of the couples were people who had come to the city in the 70s, 80s and 90s to find work or to cross US and who for various reasons they were left at the border. These portraits tell the story, one about the identity of the city.
In addition to the exhibition the artist also conducted a public workshop.