Amor por Juárez, is a nonprofit organization that wants to present Juarez City in a positive way, showing that the Mexican border is a place where there is talent, creativity and goodwill.
We Love Our City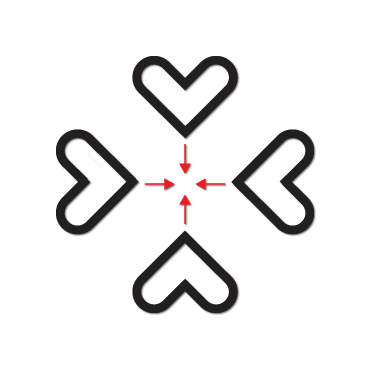 AMOR POR JUAREZ
Mission:
Position Ciudad Juárez/El Paso border as a region that supports and promotes cultural development not only in the heart of its citizens but internationally. Inspire people, including both local and international artists, to create projects that can empower a local community and transform the region into a major international global hub of artistic and cultural development.
Vision:
By promoting the local arts and culture, Amor por Juárez aims to stimulate urban reform through renewed cultural energy, increased cultural consumption, and improved external projection. We are committed to supporting projects that inspire and motivate local residents and other regional, national, and international artists and art enthusiasts to help us rebuild Juarez and unify the border region into one known for cultural development and cultural economic growth.
Objectives:
Promote cultural and artistic development by supporting arts of all kinds in the development and promotion processes
Create open and recreational spaces in Ciudad Juárez and El Paso for use in the cultural and artistic development processes that serve as locations for public engagement.
Promote a regional identity among the citizens of the Ciudad Juárez/El Paso border that can foster community pride, strengthen social, cultural and economic development, and garner international support.
Build strategic partnerships between arts and cultural institutions.
Board Members:
Scott Adkins
Karen Alamo
David Buchmueller
Ricardo Fernández
Rodrigo Fernández
David Hernández
John Hernández
Stacey Hunt
Kerry Doyle
Dan Longoria
Alfonso Murguia
Victoria Naranjos
Alejandro Noriega
Melissa McDonnell
Eric Pearson